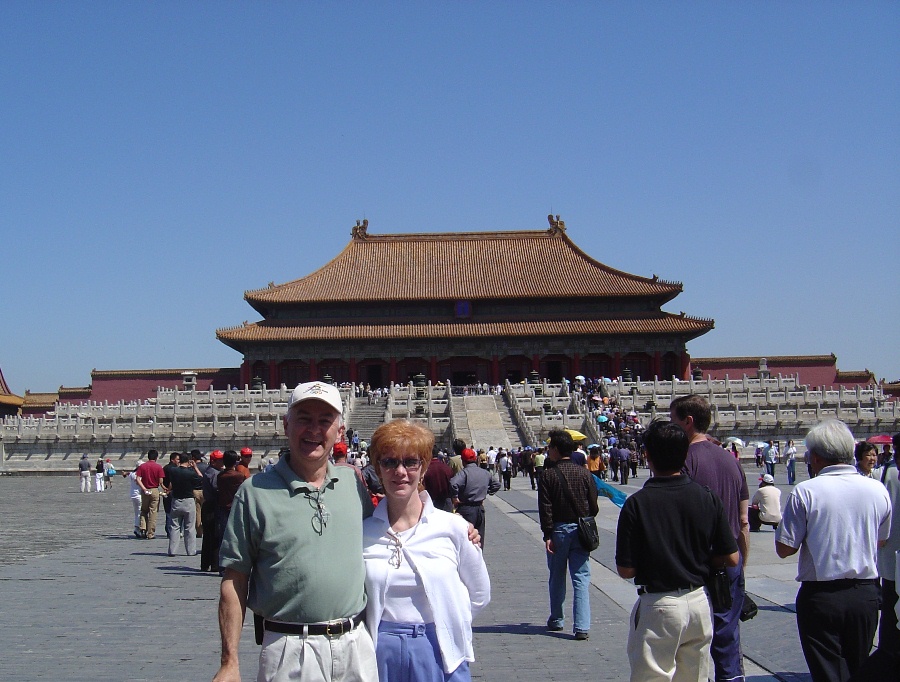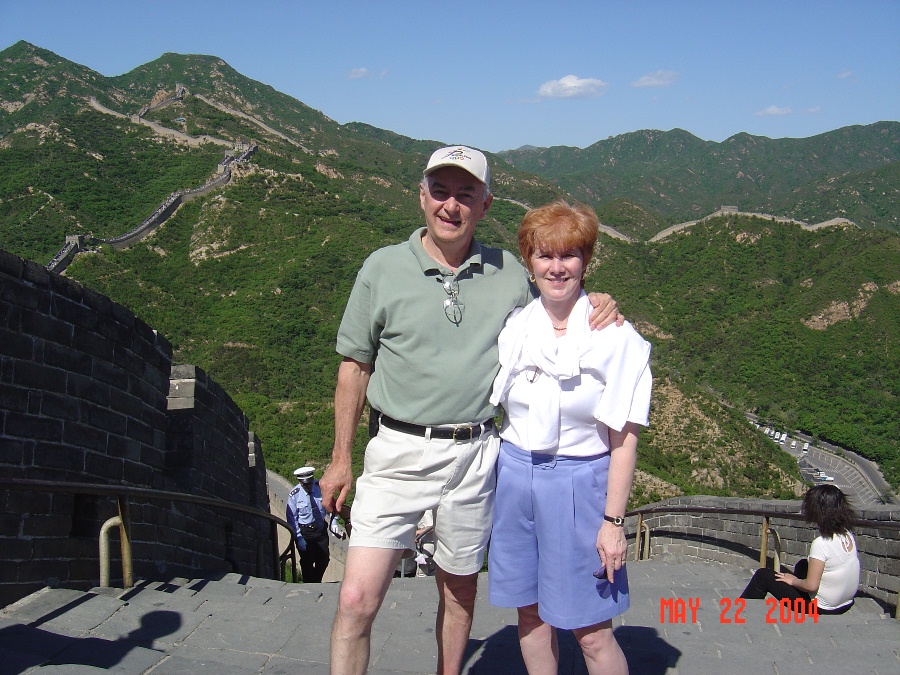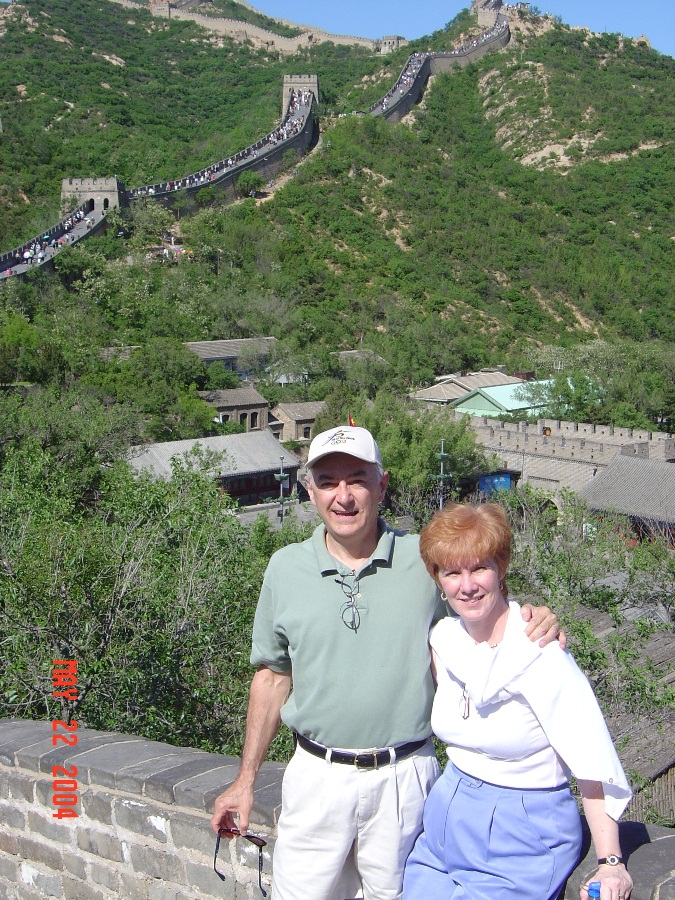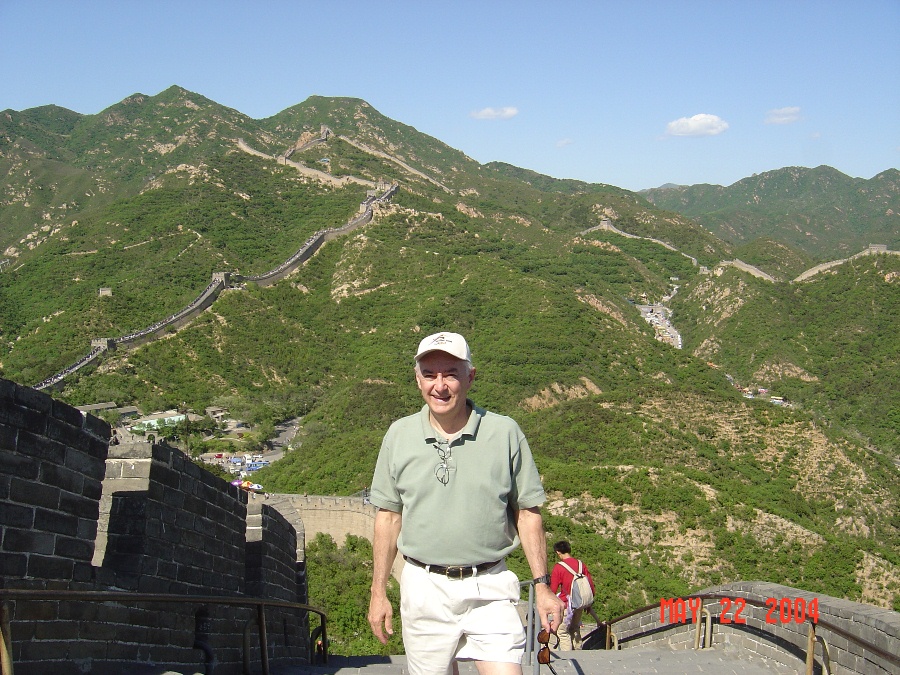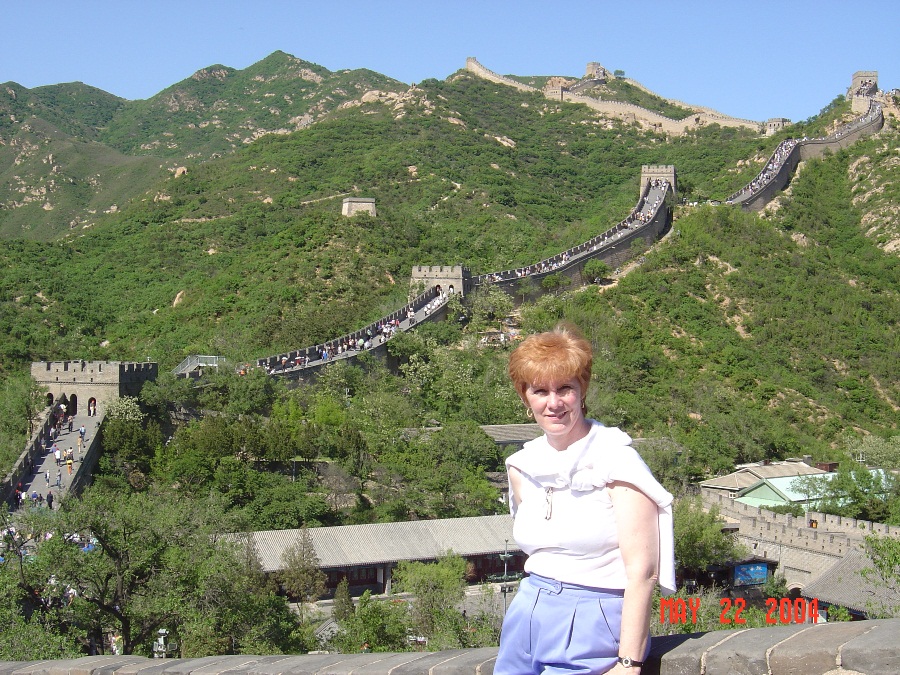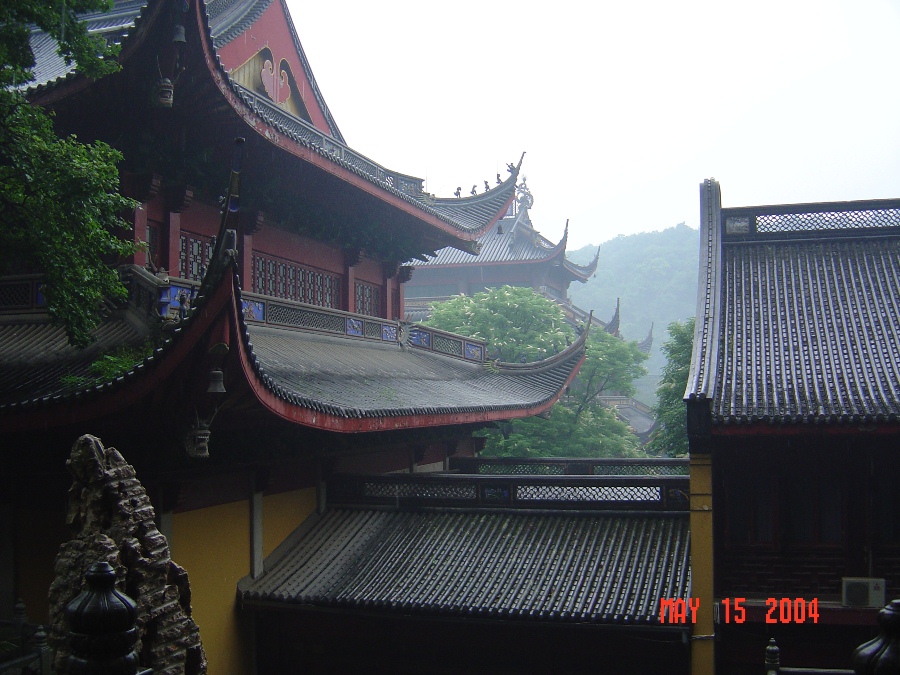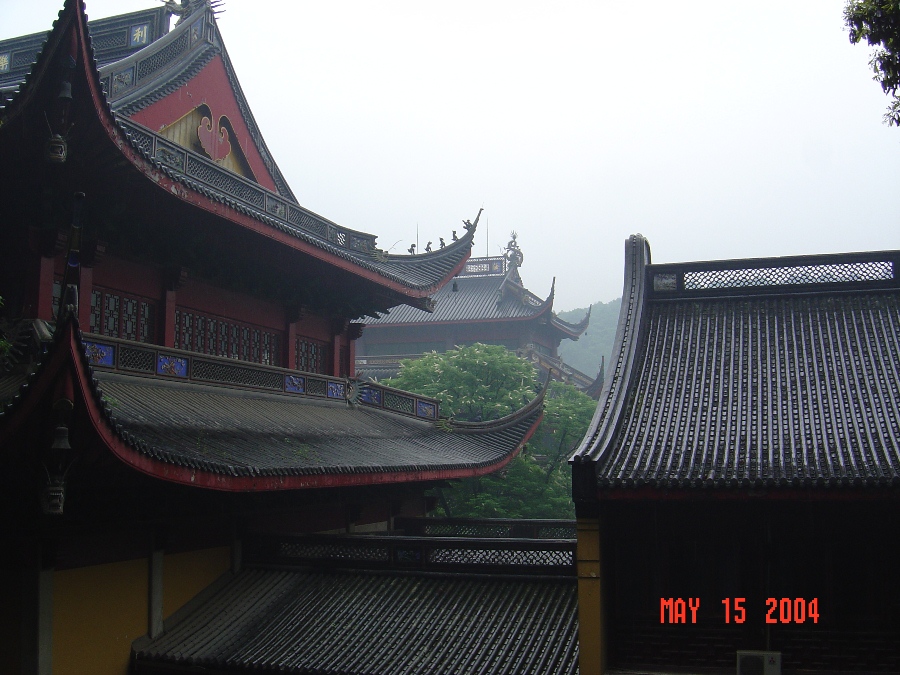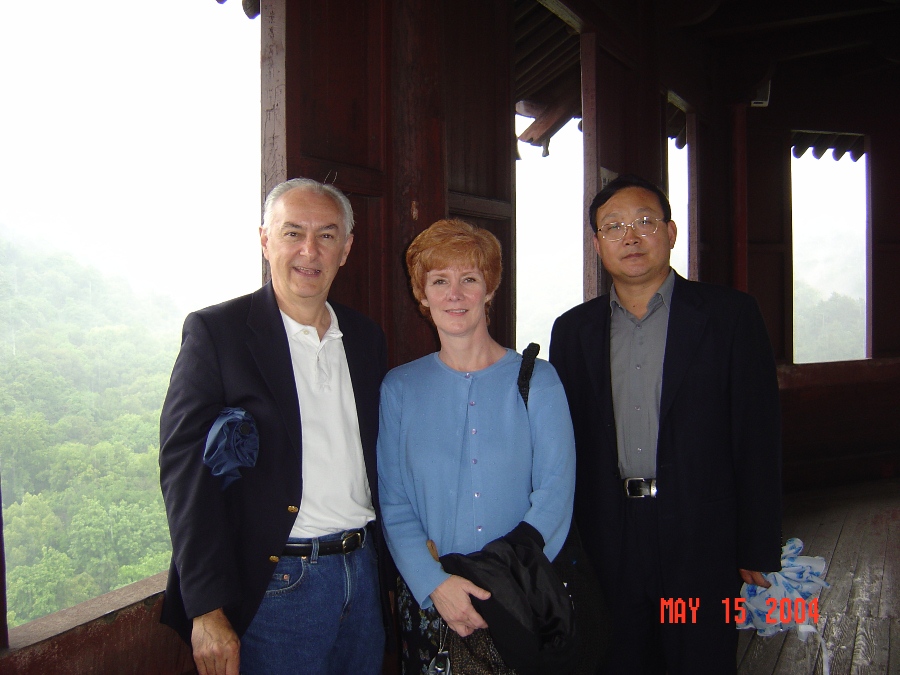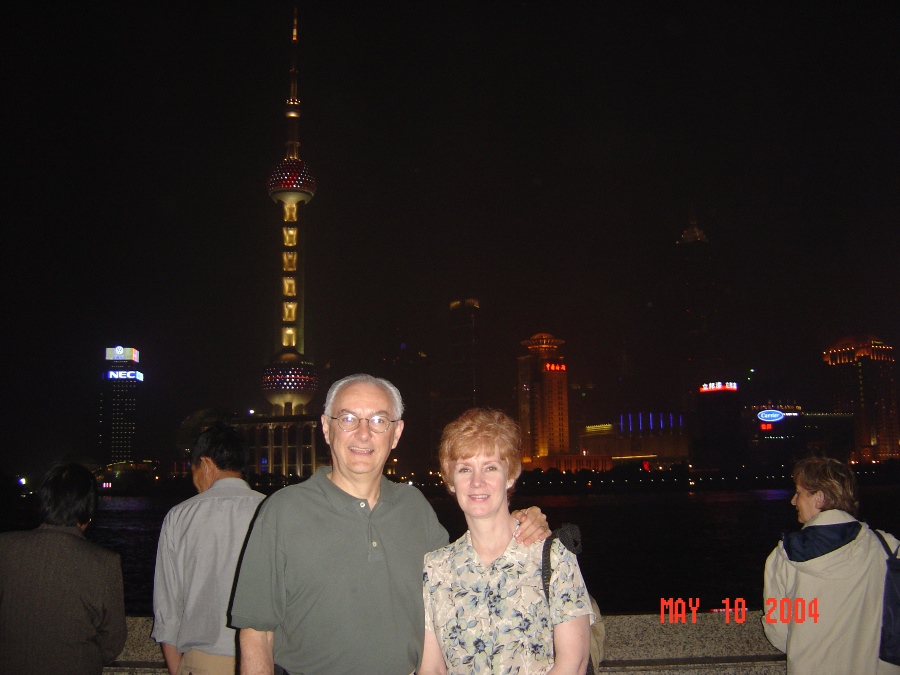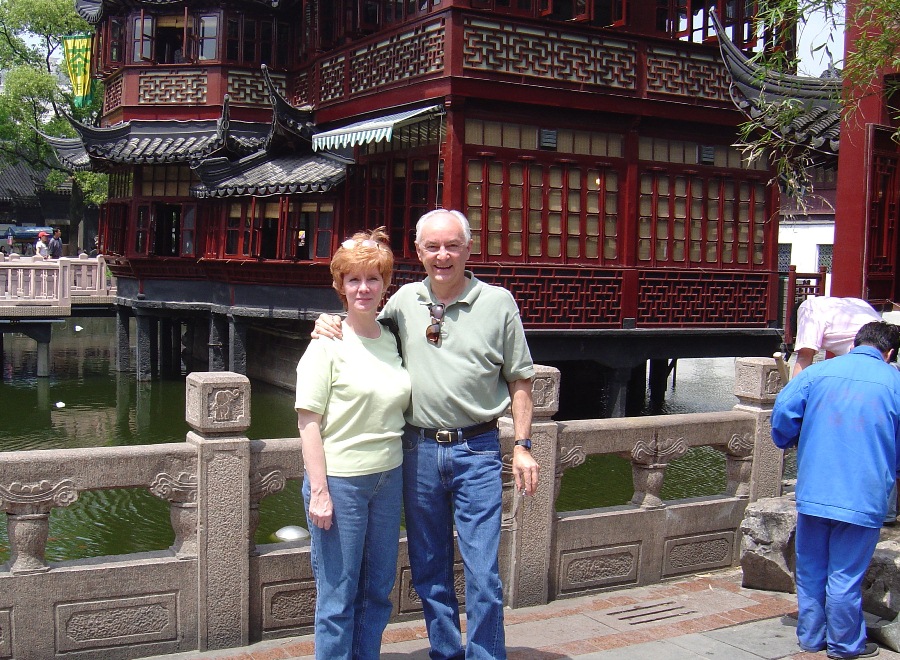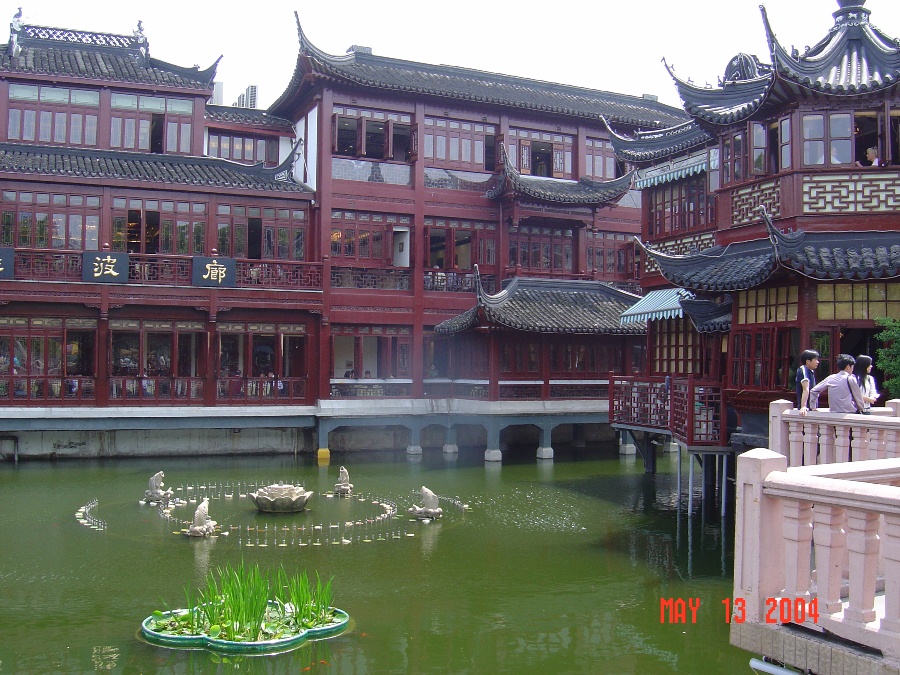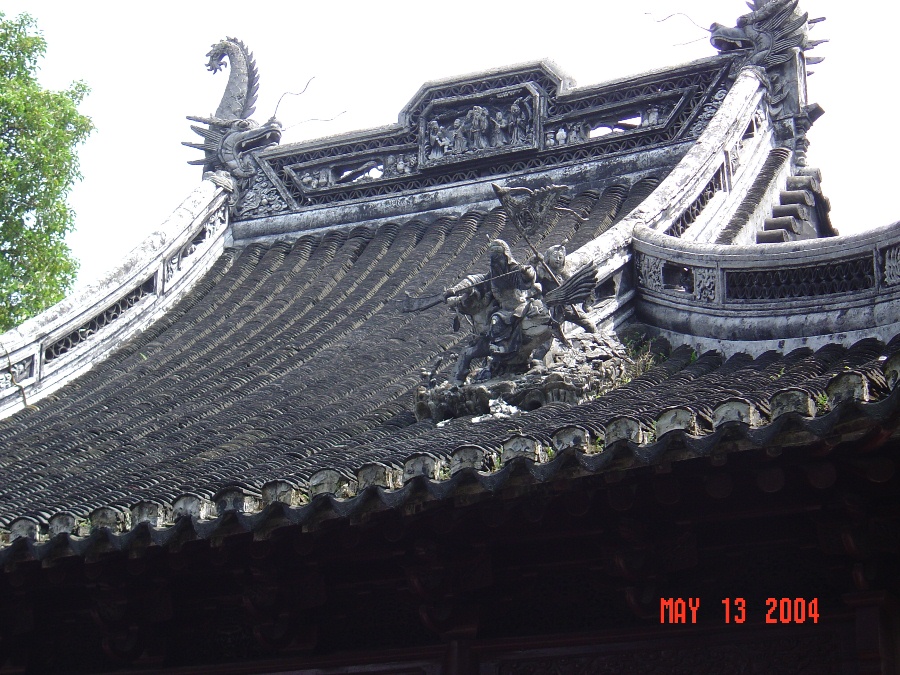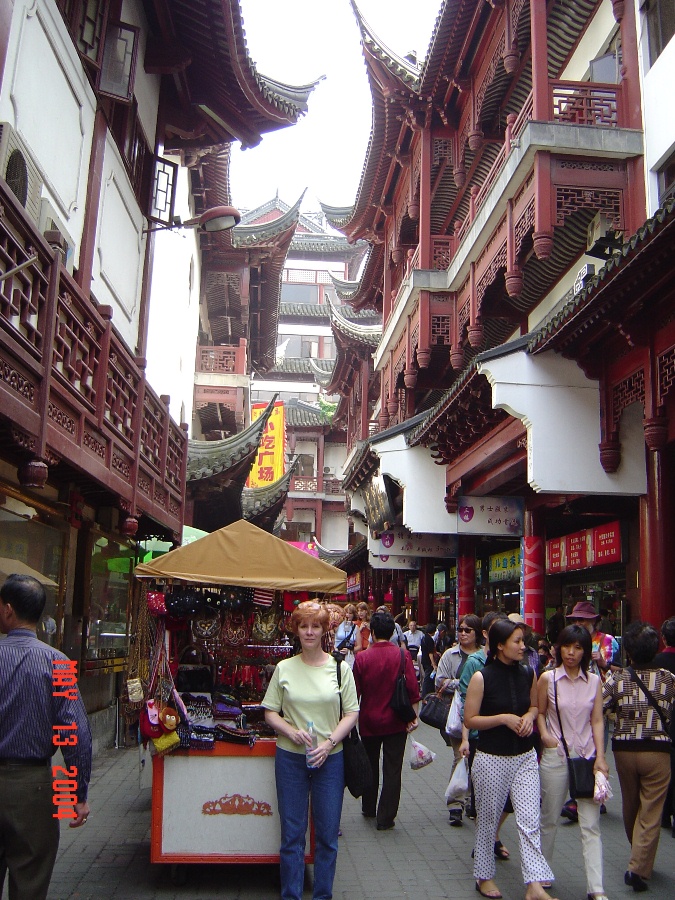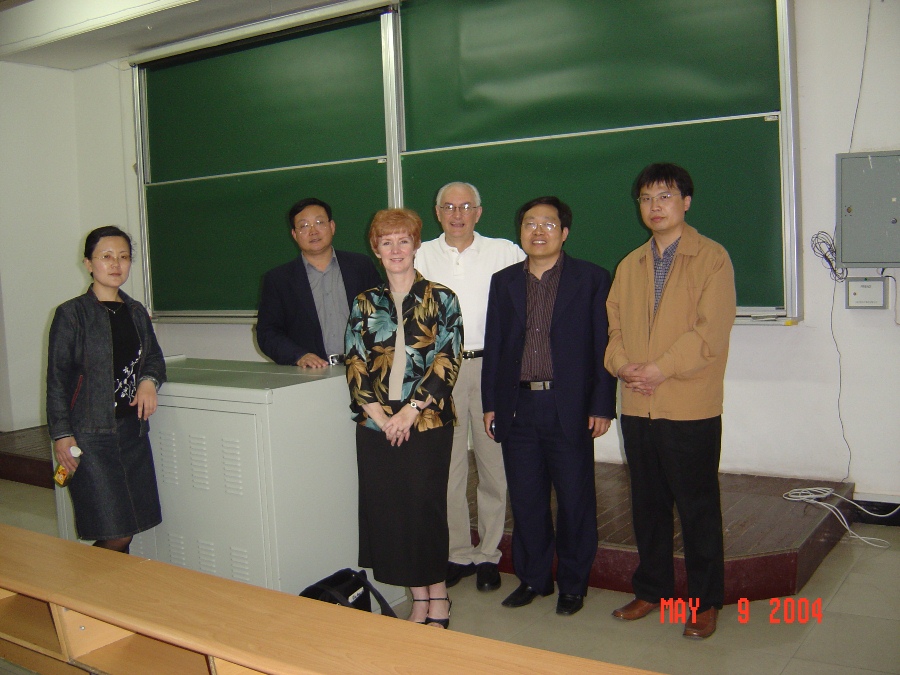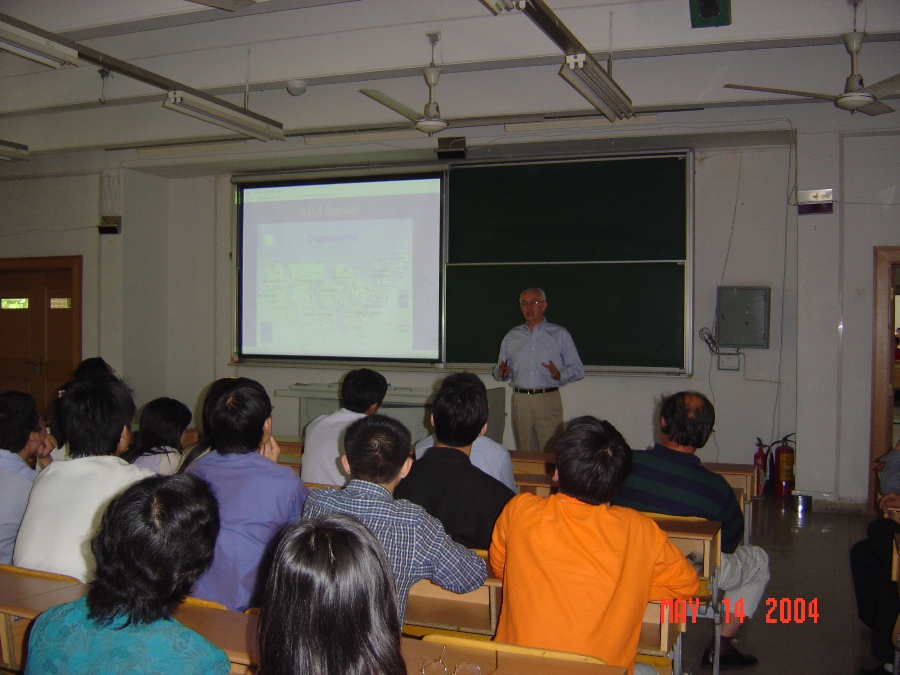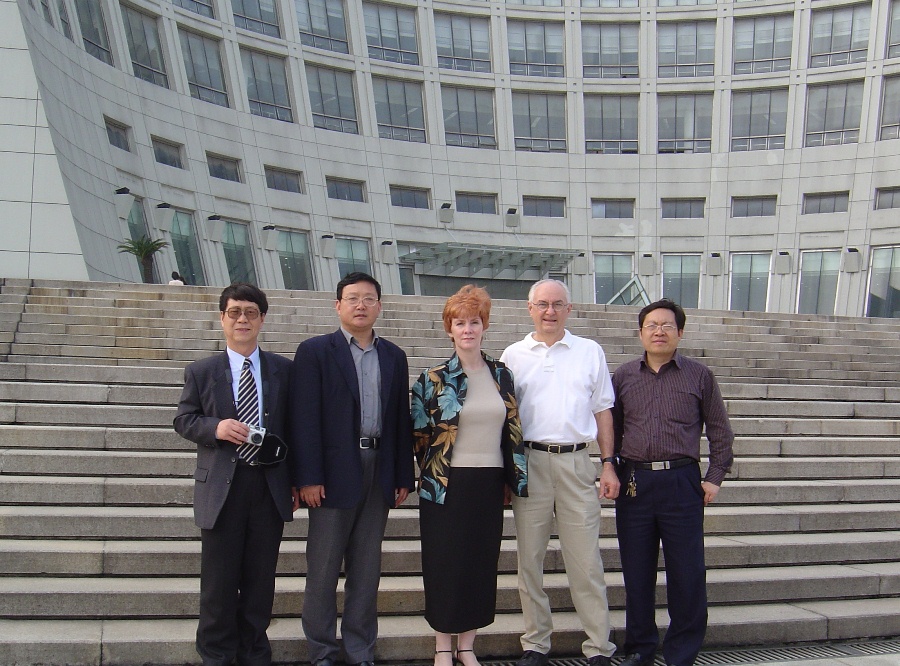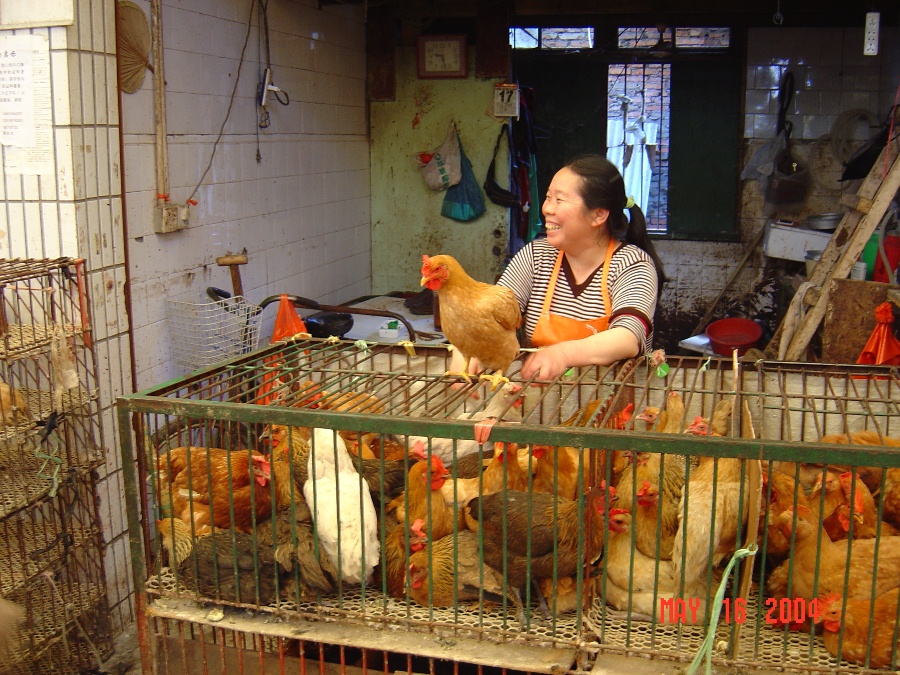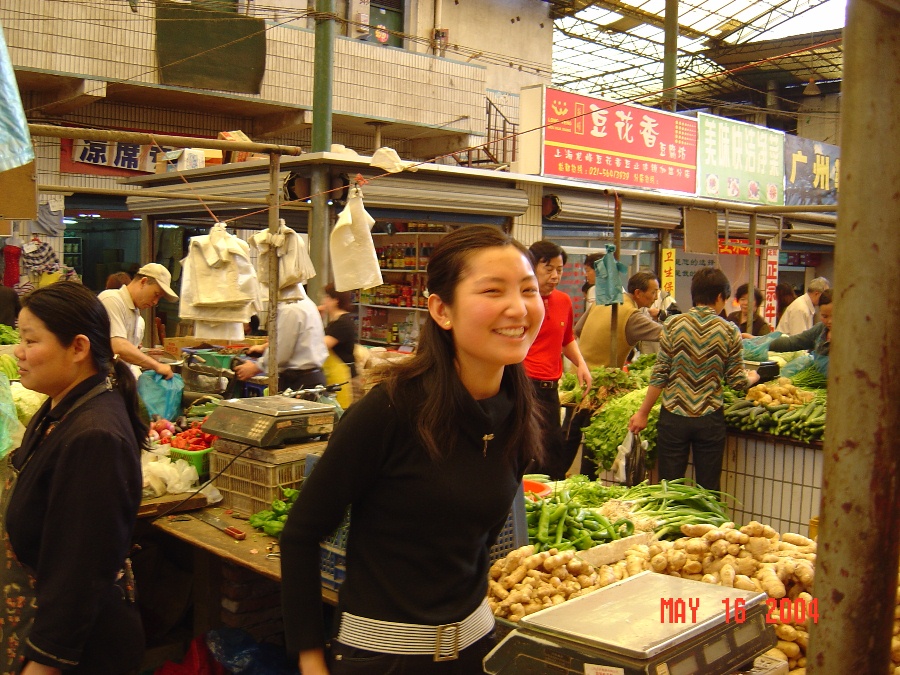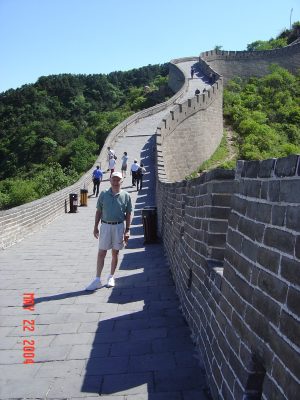 The main purpose of the trip to China was in response to an invitation from Shanghai University for Kathy to teach there in the Civil Engineering Department for two weeks. Here we are shown with Dr. Younghe Li, Civil Engineering Department Head and members of the faculty, and shots of Kathy teaching class (I was also invited to make a presentation to the students and faculty about modern American Federal Architecture).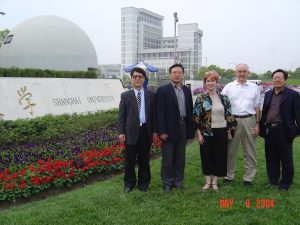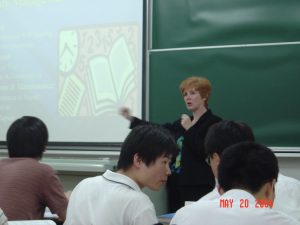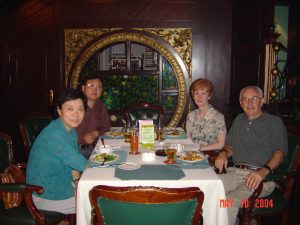 Below are some street scenes taken while just walking around Shanghai, the most populated city in the most populated country on earth. I noticed a lot of interesting contrasts, you can see a lot of very new things right beside a lot of very old things.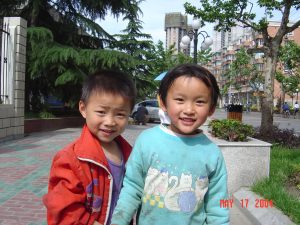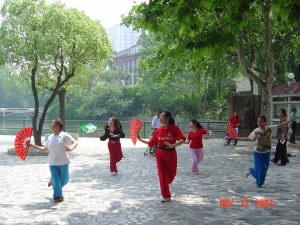 Below left we are shown with Dr. Li inside an ancient pogoda in the West Lake area about 175 miles out from Shanghai, and on the right with Dr. Li's son, a student at Peking University, who helped show us around Beijing.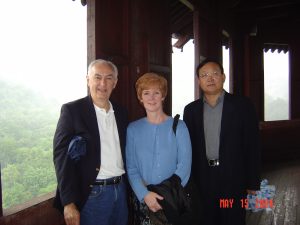 Enter content here